Honey labels – This was the theme of our 1st Label Award in 2018.
Honey is among the finest products that nature has to offer. Therefore it deserves only the best when it comes to label design.
160 students from the most renowned graphic design schools in Austria took part in the 1st Award.
The submitted works were characterized by an exceptional quality. A top-class jury of experts finally decided for the best.
They chose Aurelian Grüner (HTL 1 Linz) as the winner.
2nd place for Sophie Straka (die Graphische, Vienna) and 3rd place
Jan Eloy Gabriel (HTBLA for Art and Design Graz)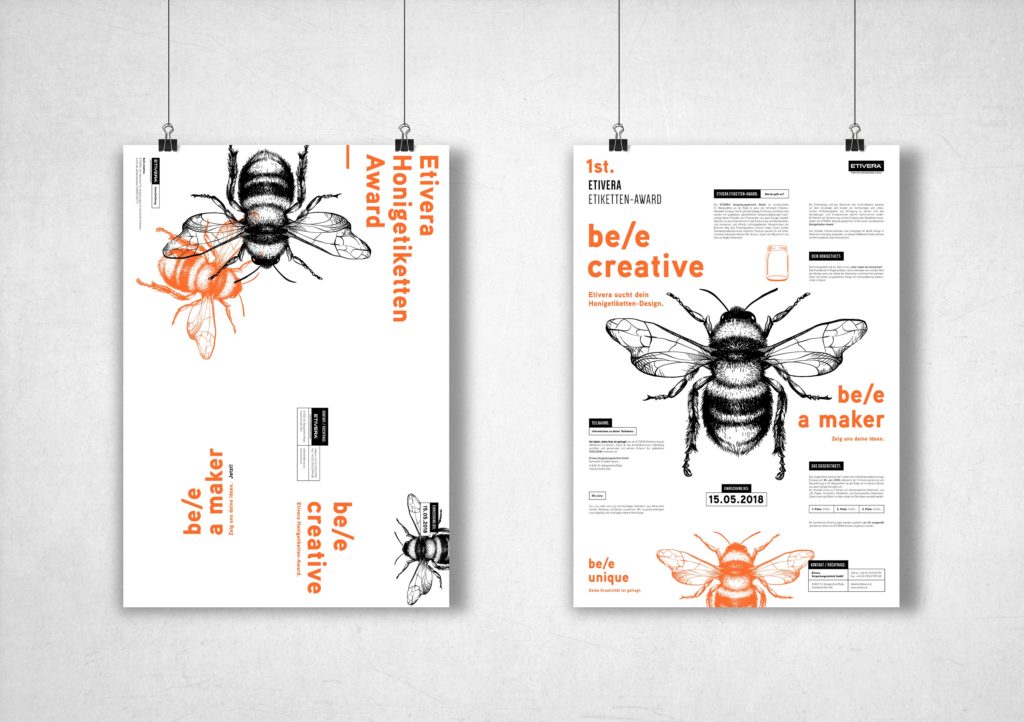 Winner of the 1st Award in 2018
The winner label is available in our online shop.
Herr Landeshauptmann Hermann Schützenhöfer, Frau Mag. Eva Demmelbauer und Aurelian Grüner, Winner of the Award, HTL 1, Bau & Design Linz, Frau Edith Kulmer ETIVERA, Frau Maria Pein, LK-Steiermark-Vizepräsidentin, Herr Josef Herk, Präsident Wirtschaftskammer Steiermark
Economy meets Education
The motivation of the ETIVERA Label Award is, to built connections between economy and education. A win-win situation on several levels: Schools of graphic design are given a stage for their excellent educational performance, prospective designers benefit from the opportunity to work in a practice-oriented way and business people become aware of talents at an early stage. This could be a stepping stone for furture careers.
Picture: Minister of Economic Affairs Margarete Schramböck and Peter Kulmer, Managing Director ETIVERA